Soakin Loam TCW 2017

Please join us at the Soakin Loam Tree Climbers Workshop, featuring:
Taylor Hamel (Technical Representative, DMM) - Friction, Force and Mechanical Advantage in Rigging Operations - Explore the effects of friction, rope angles and multiple anchor points in tree rigging ops.  Compare theoretical values to real-world examples.  Increase your knowledge base with information and techniques you can begin applying in the field immediately. 
Todd Manning (MASc, RPF, RPBio., ISA Cert. Arbor)  Owner at SRS Avimetrics - There is life after tree topping: Creating wildlife trees using innovative fungal inoculation and mechanical tree modification techniques - This presentation discusses the value of wildlife trees as a key forest ecosystem element, providing habitat to over 70 species of birds, mammals and amphibians in B.C. Since 2007, nearly 1000 wildlife trees have been created/enhanced in the east Kootenay region of BC using innovative fungal inoculation techniques developed by Todd Manning, at locations where there is currently a shortage of wildlife trees and in order to benefit selected species such as Western Screech-Owl and Lewis's Woodpecker. Illustrations of some of this work will be presented.
Ryan Senechal (Safety & Training, BC Plant Health Care) - BC Falling & Bucking Endorsement - The BC Falling Standard and Falling/Bucking Endorsement pathway for Arborists demystified:  This session takes an in depth look at the BC Faller's certification exam, and clarifies Safe Work Procedures that are common evaluation hang-ups for Urban Arborists hoping to fall trees larger than 6" diameter in compliance with WorkSafeBC OHSR 26.21. 
Eugene Liang (High Performance Director, Triathlon Canada) - Foundations of Coaching and the High Performance Mindset - This course assists attendees in developing and maintaining a high performance mindset, skills and knowledge of high performance coaching as well as integrating said skills into a team environment.  Specifically, it focuses on goal definition, goal refinery, goal setting and performance on demand.
These presentations are both indoors and outdoors so please dress accordingly to stay comfortable.
Tickets can be purchased here.
The event poster can be viewed/printed here.
Times, Location
February 11th, 2017  10AM-5PM
Victoria BC at HCP Gardens
505 Quayle Road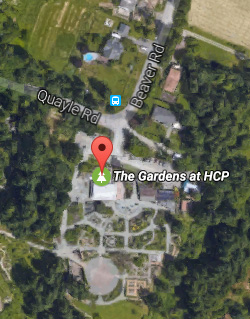 ---